What's the Single Thing I Need to See When I Come to Coronado?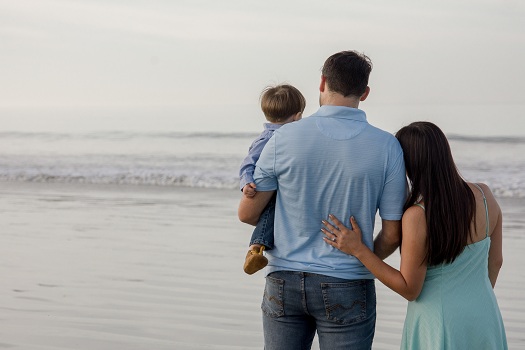 The grand Victorian structure known as the Hotel del Coronado is absolutely worth seeing when coming to Coronado, as is the award-winning shoreline here. As for one additional thing you'll want to make sure not to miss when visiting Coronado (aside from the more common recommendations), we're going to put the spotlight on Spreckels Park. Keep reading to find out why this popular local park is a great place to explore, take in the sights, and make your time spent in Coronado even more memorable, brought to you by the people who know the island best, the friendly staff at 1906 Lodge. Coronado visitors from all over the world fall in love with our hotel's elegant charm, and we're within walking distance of Spreckels Park as well as the island's shops, restaurants, and exquisite beaches.
Right in the Heart of the "Action"
Sprinkled with an assortment of trees in varying shapes and sizes as well as other vegetation, Spreckels Park is located right in the center of Coronado, making this beautiful eight-acre retreat a perfect spot to size up the options for your vacation to-do list. As you do, you can casually walk in this serene setting or rest and relax on one of the benches.
Walking Tour Opportunities
Speaking of walking, some of the local tours offered here include Spreckels Park. Part of the reason for this is because of the many eye-pleasing and well-spaced features of this community park. You'll also come across hiking trails that are accessible from this area if you prefer a more invigorating exploration of Coronado's sights and sounds.
A Perfect Playtime Paradise for Kids
Featuring a large jungle gym, Spreckels Park has a fairly well-shaded playground. If you're coming to Coronado with children in tow, they'll naturally gravitate toward this spot, which also includes swing sets for kids of all ages.
Summer Concerts for Your Enjoyment
Spreckels Park hosts several concerts in the gazebo here during the summer months. Performances typically cater to a wide range of musical tastes and include community bands, local artists, military bands, and retro-style groups. The summer concerts are held here every Sunday throughout the warmer months of the year. The gazebo at the park also serves as the centerpiece for an assortment of community activities and holiday events throughout the year.
Picnicking while Basking in Natural Beauty
The many well-manicured grassy spots in Spreckels Park offer plenty of places where you and anyone else visiting Coronado with you can enjoy a leisurely picnic. Plus, if you need some fresh fruit and veggies for your picnic, stop by the Coronado Certified Farmers' Market. It's open to the public every Tuesday at the Ferry Landing Marketplace.
Easy Access to Charming Local Eateries
You can easily spend several hours in the park walking, relaxing, enjoying time with your kids, and doing other fun things, and you can grab a bite to eat at one of the restaurants, cafés, or other dining destinations on nearby Orange Avenue. This mile-long stretch runs along one side of the park, and it features more than 50 stores you can browse in when you're not enjoying the many perks of the park. 
Spending time in Spreckels Park is one of the most pleasant ways for visitors to enjoy Coronado Island. If they're planning to stay for a few days or more and are looking for the ideal Coronado bed and breakfast, San Diego visitors will love the outstanding service and exceptional comfort they'll find at 1906 Lodge. We're the experts on everything there is to do and enjoy while you visit Coronado, and we know how to pamper you in style at our elegant, relaxing seaside getaway. Many of the guestrooms in our charming boutique hotel feature private entrances, balconies, spa tubs, wet bars, and cozy fireplaces. Call us today at 866-435-1906 to reserve your room across the bay from America's Finest City.
◀ Go back