Top 5 Ways to Have a Great Time at the Beach in Coronado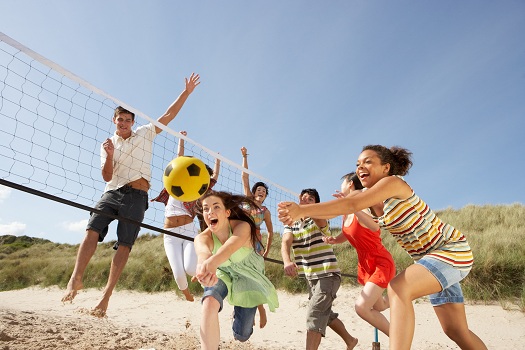 Coronado is famous for having one of the finest beaches in the world, and there's no shortage of beach activities for visitors to enjoy. You can play games, lounge on the sand, go surfing, explore the tide pools, and much more. Continue reading to learn about some of the best ways to enjoy the beach when coming to Coronado, brought to you by the welcoming staff at 1906 Lodge. Coronado Beach, an eclectic mix of quaint shops, and a variety of dining options are within walking distance of our hotel, which offers all the amenities you need for a relaxing getaway.
1. Go Surfing
While surfing the waters and having fun, you can strengthen your muscles and burn calories. In addition to surfing, you can take advantage of other beach activities like paddleboarding and boogie boarding. Lifeguards are typically on duty at Coronado Beach, depending on the weather, season, and number of beachgoers.
2. Make S'mores & Other Treats
Take some time to visit the open pits on the beach, where you can warm up and roast treats like s'mores and hot dogs over a cozy fire. There are many fire pits available throughout Coronado Beach for visitors to use. Just bring along the supplies you'll need to make your own treats. On some nights, you can rent a private space for a beach roast. It's a good idea to call ahead to find out if space is available. 
3. Play Volleyball
This sporting activity is a great way to have fun in between swimming and sunbathing. The volleyball courts are located next to the sand dunes. However, you'll need to check ahead to see if the city's nets will be available. If city representatives cannot guarantee the nets will be there during your trip, you can bring your own and start a game with family and friends or other beachgoers.
4. Enjoy Dog-Friendly Activities
If you don't want to leave your pet at home while taking a family vacation, you can find accommodating hotels that welcome pets, and Coronado has a fantastic dog beach your furry family member will love. You can toss a Frisbee with your dog, enjoy a run along the sand, and join your pooch in the water for a swim. Make sure to bring a leash for when you're crossing the street to get to the beach.
5. Check Out the Tide Pools
Coronado Beach is home to a variety of marine creatures, including starfish and anemones. You can walk on the sand while watching the species in their natural habitats. There are typically volunteers near the tide pools ready to answer your questions about the creatures, provide advice, and recommend other fun beach activities.
For Coronado visitors who are looking for a perfect seaside getaway with comfortable amenities similar to a B&B, Coronado Island, San Diego is home to 1906 Lodge, which is only two blocks away from Coronado Beach. Many of our guestrooms feature private entrances, balconies, spa tubs, wet bars, and cozy fireplaces. Call us today at 866-435-1906 to reserve your room on Coronado Island, just across the bay from America's Finest City.
◀ Go back