What Makes Coronado Island the Perfect Holiday Getaway?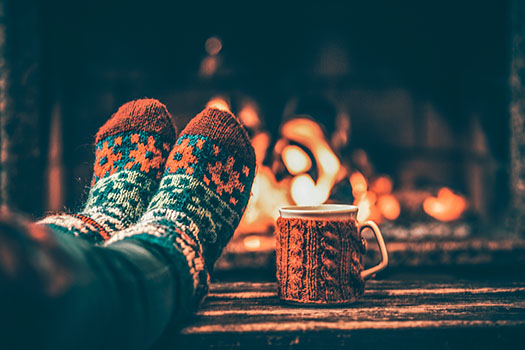 If you're not familiar with Coronado Island, it was developed as a beach resort town in 1888 and is located only two miles from San Diego. Accessible by car or ferry, Coronado Island is the ideal destination for a winter holiday getaway if you're seeking a quaint and charming environment. Here are just a few reasons why, brought to you by the people who know the island best, the friendly staff at 1906 Lodge. Coronado Island visitors quickly fall in love with our hotel's elegant, charming setting, which is within walking distance of the island's shops, restaurants, and gorgeous beaches.
A Magnetic Pull
Coronado Island is more of an escape from city life, but even if they like the active scene, most people who visit Coronado Island always end up coming back. The island has a magnetic pull for people, which is due to its friendly natives, cleanliness, and beauty more than anything else.

The island's pristine expansive beaches, along with its bay and city views, make visiting Coronado a truly unique experience at any time of the year. If you visit during the winter holiday season, you're likely to find this an even more rewarding experience because it won't be as crowded.
What to Do
While there might not be a long list of attractions on the island, there's still a lot to do. And these things fall more on the side of simple and memorable enjoyment than thrill seeking. For example, you can take an electric bike tour around the island to enjoy beach views and see old homes. This is going to be more memorable than going on yet another roller-coaster.

If a bike tour isn't for you, take a stroll down Orange Avenue. This will take you away from the beach, which makes it a well-kept secret. You can spend an entire day on Orange Avenue walking through boutique shops and choosing from among the many eclectic restaurants.

Other activities include taking advantage of the many walking trails, playing a few rounds at the Coronado Golf Course, taking a nap on a lounge chair on the beach, playing beach volleyball, paddle boarding, participating in or watching a sand castle competition, browsing the Coronado Farmers' Market at the ferry landing on Tuesdays, and enjoying a fire pit on the beach at night.
The Winter Experience in Coronado
If you visit Coronado Island in the winter, not much will change. You'll simply need to dress warmer, and you probably won't be as inclined to go in the water. The biggest benefit to visiting in the winter is that you'll have more space and faster service wherever you go.

If you do choose to visit during the winter holidays, make sure to check out the Hotel del Coronado. Tripadvisor reviewers award this iconic structure four out of five stars, and its lobby is always decorated for the holidays with a large, festive Christmas tree. Also visit the first floor of the hotel for discount retail shopping. The best thing about the Hotel del Coronado is that you don't need to stay there to experience it. You're free to walk through and explore. 
No matter what kind of holiday getaway you're looking for, you're sure to find the ideal spot on Coronado Island. If you want quaint charm combined with the enchanting feel of a bed and breakfast, you'll love the elegant comfort and exceptional service at 1906 Lodge. From cozy fireplaces to in-room spa tubs, we can provide you with the perfect holiday escape. If you'd like to reserve a room at our charming boutique hotel, call us today at 866-435-1906. 
◀ Go back