What Makes Coronado Island the Perfect Romantic Getaway?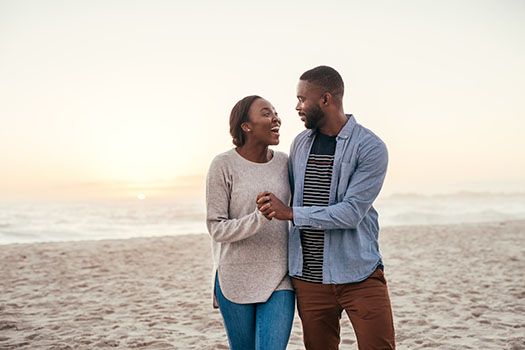 If you're looking for the perfect romantic getaway, look no further than Coronado Island, located in San Diego County. This pristine beach location boasts everything you need for a couples' weekend away. From gorgeous weather to amazing spas, Coronado has everything you could wish for in a romantic vacation destination, and you'll never want to return to regular life after you soak up the lifestyle on this laid-back island paradise. Here are just a few reasons to put a trip to Coronado Island at the top of your romantic getaway list, brought to you by the people who know the island best, the friendly staff at 1906 Lodge. Coronado Island visitors quickly fall in love with our hotel's elegant, romantic setting, which is within walking distance of the island's shops, restaurants, and exquisite beaches.
A Host of Romantic Options
You certainly won't be bored when you're visiting Coronado Island. Pack a picnic and enjoy the views from Spreckels Park, Bay View Park, or Centennial Park. Couples love the opportunity to book a private bonfire on Silver Strand Beach, complete with s'mores and cozy blankets. The various canals and waterways on Coronado provide a beautiful way to explore the area on a cruise. For an extra bit of romance, call the friendly folks at The Gondola Company and book a gondola ride through the island's iconic canals.
Amazing Ocean Views & Activities
If you and your partner want to stay active on your trip, make sure to check out the 14-mile Silver Strand Bikeway. This winding path traverses the area between Coronado and Imperial Beach, delivering sweeping views of the Pacific Ocean. Or take to the water for a variety of activities, including sailing excursions, paddleboarding adventures, and fishing trips. There are also plenty of places to simply soak up the brilliant sun and frolic in the surf.
Delicious Dining Options
There's no shortage of amazing dining options on Coronado Island. Whatever your dining fancy, you'll find it here. Sample the region's freshest seafood straight from the ocean, explore eclectic Asian fusion, or take in San Diego's bustling beer scene. Start your day with a hand-in-hand stroll to a local coffee shop, enjoy lunch on the patio at a favorite brewery, then cap your day with a seafood feast looking out over the water. Whether you're looking for a casual lunch on an outdoor patio, a romantic candlelit affair, or a snazzy night out on the town, you'll find plenty of options in this dining hot spot.
Picture-Perfect Weather Paired with Laid-Back Vibes
One of the biggest selling points of the San Diego area is its picture-perfect weather. You and your partner will enjoy endless sunshine and moderate temperatures nearly all year long. This lovely weather complements the laid-back vibe of the island. It's easy to get swept up in the Coronado magic. Feel your troubles melt away as you're able to reconnect with your love in this idyllic setting. In Coronado, you won't need to worry about hectic energy wearing you down during your romantic vacation.
No matter what kind of romantic getaway you're looking for, you're sure to find the ideal spot on Coronado Island. If you want peace and quiet combined with the enchanting feel of a bed and breakfast, you'll love the elegant comfort and exceptional service at 1906 Lodge. From in-room spa tubs to cozy fireplaces, we can provide you with the perfect romantic escape. If you'd like to reserve a room at our charming boutique hotel or you need directions to Coronado Island, call us today at 866-435-1906. 
◀ Go back