Reasons to Enjoy a Coronado Gondola Ride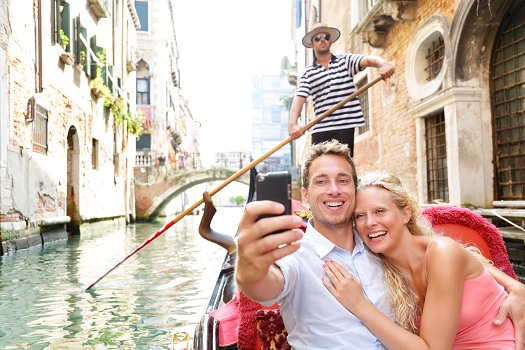 If you're visiting Coronado and you're looking for something unique, relaxing, and romantic to do, a gondola ride is the perfect choice. Throw caution to the wind and indulge in the tradition and magic of Venice without having to leave the San Diego area. Read on to learn why you should consider taking a gondola ride when you visit Coronado, brought to you by the people who know the island best, the friendly staff at 1906 Lodge. Coronado Island visitors quickly fall in love with our hotel's elegant, romantic setting, which is within walking distance of the island's shops, restaurants, and exquisite beaches. 
You'll Enjoy One of San Diego's Coolest Hidden Gems
This is how SoCal does Venice. When you embark on your private cruise with The Gondola Company, you'll get an instant passport to Italy with an authentic experience straight out of the old country. Cruise in a genuine Venetian gondola through the gentle waters of the canals winding through the Coronado Cays. Whether you're looking for a relaxing excursion or an adventure filled with romance, your cruise will be one you'll remember for a lifetime. 
It's an Ideal Way to Explore the Coronado Cays
The Coronado Cays are a waterfront gem that's relatively isolated from the rest of Coronado. Located about five miles down the Silver Strand from Coronado, the Cays are home to thousands of residents who have their own unique sense of community. Canals crisscross this small strip of land, allowing gondolas to cruise through and boats to sail out into the San Diego Bay. Many Coronado Cays homes even have docks in their backyards, and the beach is only a few minutes away. You may see neighbors sitting out on their porches, waving good evening and encouraging your gondolier to sing a special song. You'll be amazed at how peaceful and relaxing it is to drift through the calm waters past beautiful homes, exquisite architecture, and gorgeous yachts. There's a lot to see, so make sure to bring your camera.
It's Perfect for a Date Night
Forget the typical date night routine of dinner and a movie. Instead, take a mini-vacation on the water with spectacular views of the San Diego skyline. Sit back, relax, and enjoy each other's company as soft Italian music plays in the background. Your 50-minute private gondola cruise with your sweetheart will be absolutely heavenly. You're welcome to bring along some wine, a cheese plate, or a picnic basket of your own, or you can purchase select wines, non-alcoholic beverages, chocolate truffles, and chocolate-covered strawberries when you arrive. They'll even provide blankets for you to snuggle under if it gets chilly on the water
You Can Enjoy Wine Tasting Cruises & Group Events
The Gondola Company also offers San Diego's most unique venue for wine tasting. As you glide through the waterways and canals of the Coronado Cays on an authentic Venetian caorlina, you'll be served by your own private sommelier. Wine tasting cruises last about an hour and fifteen minutes and include complimentary chocolate truffles along with a tasting flight of six wines. 
If you're looking for a distinctive way to celebrate the holidays, a wedding, or a family gathering, a gondola cruise will be a memorable way to do it. The Gondola Company offers several cruises that can accommodate larger groups of more than 40 people. Depending on your needs, the length of the cruise will vary, and gondolas are able to depart and return with your party guests continuously. 
When you visit Coronado, a gondola ride should be at the top of your must-do list. If you're planning your trip and you're looking for accommodations that offer peace and quiet combined with the enchanting feel of a bed and breakfast, you'll love the elegant comfort and exceptional service at 1906 Lodge. From in-room spa tubs to cozy fireplaces, we can provide you with the perfect relaxing escape. If you'd like to reserve a room at our charming boutique hotel or you need directions to Coronado Island, call us today at 866-435-1906. 
◀ Go back