Why Coronado Is the Perfect Place for a Babymoon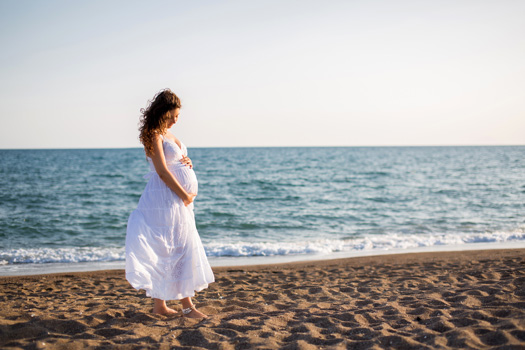 When you're expecting a baby, it can be the perfect time to enjoy a getaway and bond with your partner before the child arrives. Your lives will change dramatically when you become parents, so take the time to enjoy a vacation and create new memories together before expanding your family. The welcoming staff from 1906 Lodge, Coronado Island visitors' top choice among premier hotels, offer a few reasons to consider having a babymoon in Coronado, CA.
Enjoy a Slower Pace
When you're pregnant, it can be difficult to spend time in fast-paced, busy settings where a lot of people are present. You likely want to slow down and feel more relaxed in a quiet location like Coronado. The island offers a variety of places to sit back and relax, whether you're spending time at a coffee shop or taking a walk in one of the charming neighborhoods.
Accommodate Your Cravings at Local Eateries
Pregnancy can cause you to crave different types of food, whether you want to indulge in authentic Mexican cuisine or homemade gelato. Coronado is the perfect place to find a variety of foods to ensure you have a lot of choices during your babymoon. You can order a breakfast burrito at a local café or enjoy pizza at one of the Italian restaurants near the water.
Spend Time on the Beach
Coronado is the perfect place to spend time vacationing because of the long stretch of beaches available. You can take time to lie out in the sun and take a dip in the water. The beach doesn't get too crowded throughout the year, which can allow you to have enough space to stretch out and enjoy some privacy while reading or getting a tan. You can also go sailing or take a day cruise if you want to spend time out on the water.
Enjoy the Weather
One of the main reasons many people plan their babymoons in Coronado is because of the perfect weather it offers year-round. Whether your baby's due date is in the winter or you're looking to travel in the spring, the temperature is usually around 70 degrees, ensuring you can spend time outside in any season. The light breeze can also keep you cool and ensure you stay comfortable when you're carrying around extra weight while you're pregnant.

When you're considering taking a babymoon, Coronado offers many activities and amenities to accommodate your stay and make it a memorable experience. You can recharge and prepare for parenting by taking in the beautiful views and spending time in a relaxing, laid-back seaside paradise.
Coronado is the ideal place for expecting parents to relax and prepare for the many wonderful changes they'll experience soon. If they're looking for hotels with the highest possible ratings on travel review sites such as Tripadvisor, Coronado visitors will be delighted by the quaint charm, elegant comfort, and exceptional service at 1906 Lodge. From cozy fireplaces to in-room spa tubs, we can provide you with the perfect relaxing escape. If you'd like to reserve a room at a top-tier hotel with the feel of a bed and breakfast, call us today at 866-435-1906. 
◀ Go back