Reasons to Spend Your 3-Day Weekend in Coronado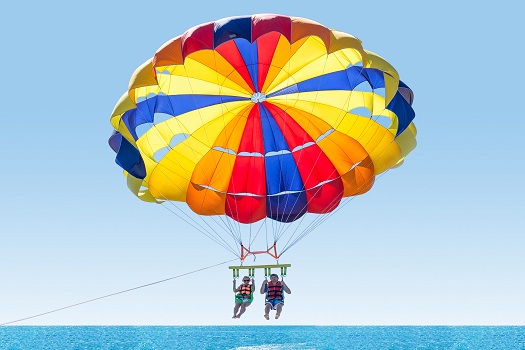 Long weekends are for relaxing and having fun, so if you're looking for the perfect place to spend a three-day weekend, head to the charming seaside retreat of Coronado, CA. Coronado boasts incredible beaches, amazing views of the San Diego skyline, and spectacular Pacific Ocean sunsets. In this serene slice of Southern California heaven, you'll find fresh ocean breezes, year-round sunshine, eclectic culture and history, and plenty of opportunities for outdoor fun. Here are a few reasons you need to make Coronado your destination of choice for a three-day weekend.
Easygoing Vibe
The friendly locals and laid-back atmosphere keep visitors coming back to Coronado year after year. After you cross the bridge from San Diego and set foot on this island paradise, you'll find it easy to leave all your worries behind. Coronado provides the perfect escape from the hustle and bustle of work and daily life. Feel your troubles melt away as you bask in the glow of the sunset over the magnificent Pacific Ocean.
Award-Winning Beaches
There's nothing more relaxing than listening to the gentle lapping of waves as you dig your toes into the warm sand of a Southern California beach. When you visit Coronado's beaches, you'll know why they're famous around the world, and they've even been listed among America's Best Beaches by Dr. Beach and The Travel Channel. The jewel of the island is Coronado Central Beach, a 1.5-mile stretch of glistening gold-flecked sand with tiny bits of mica that make it shimmer brightly in the sun. This beach is located right along Ocean Boulevard, so it's also near shops, restaurants, and all the beachgoing action.
If you're looking to stay near the beach for a night or a few days, check out the beautiful 1906 Lodge. Coronado visitors are pampered in style at this romantic historic hotel, which is within walking distance of the island's main restaurants and galleries as well as the world-famous Coronado Beach and Hotel del Coronado.
Exhilarating Outdoor Activities
You'll find a vast array of exciting outdoor activities to enjoy on your long weekend in Coronado. Of course there's playing in the sand and surf, but you can also fill your days with parasailing, kiteboarding, jogging or walking on the island's extensive network of trails, and playing beach volleyball.
One of the most popular ways to get around the island is on two wheels. Coronado's flat terrain makes it ideal for biking, and it's easy to find places where you can rent bikes of all kinds, including surrey bikes. Explore the island as you cruise carefree along the beach taking in the breathtaking scenery with the sun on your face and the wind in your hair.
Intriguing Cultural & Historic Sites
Visit the Coronado Museum of History and Art to soak up plenty of the island's history and culture. At this museum, located in the Historical Association building in downtown Coronado, you can learn all about Coronado's unusual past and its link to aviation and the military. The museum also has an on-site store and a charming café.
When you're visiting the island, the one thing you simply can't miss is the world-famous Hotel del Coronado. Tripadvisor reviewers give this classic structure four out of five stars, and it recently celebrated its 125th anniversary. Built in 1888, The Del features an iconic red roof that offers just a hint of the structure's brilliant Victorian architectural style.
Make sure to keep a spot open in your itinerary to visit Lamb's Players Theatre to enjoy a play. The productions performed here range from energizing musicals to enthralling dramas and hysterical comedies. If you're more in the mood for a film, check out the Village Theatre, which first opened in 1947, and revel in the vintage charm and old-school atmosphere while you watch one of the most recent Hollywood blockbusters.
No matter what kind of weekend getaway you're looking for, you're sure to find the ideal spot on Coronado Island. If you want quaint charm combined with the enchanting feel of a bed and breakfast, you'll love the elegant comfort and exceptional service at 1906 Lodge. From cozy fireplaces to in-room spa tubs, we can provide you with the perfect weekend escape. If you'd like to reserve a room at our charming boutique hotel, call us today at 866-435-1906.
◀ Go back