Benefits of Visiting Coronado Ahead of the Summer Busy Season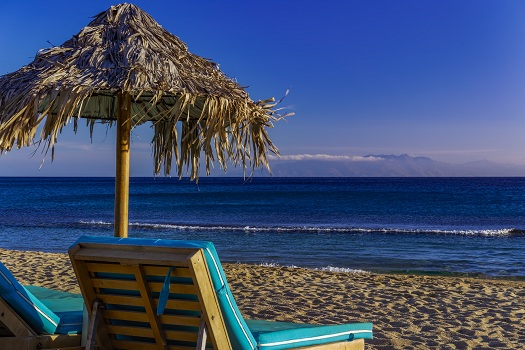 If you've ever visited Coronado, you understand why it's one of the most popular Southern California vacation spots. This peaceful island paradise just across the bay from San Diego boasts glorious year-round sunshine, a laid-back small-town vibe, spectacular beaches, and countless fun activities to keep you busy. If you plan to take your Coronado vacation before the summer rush, you'll enjoy several benefits. Here are just a few of the top ones, brought to you by the welcoming staff at 1906 Lodge. Coronado Beach, an eclectic mix of quaint shops, and a variety of dining options are within walking distance of our hotel, which offers all the amenities you need for a relaxing getaway. 
Enjoy Spectacular Beaches without the Crowds
One of Coronado Island's most attractive features is its stunning beaches, and if you vacation here before the summer rush is in full swing, you're more likely to be able to relax on the warm sand and soak up the California sunshine in peace and quiet. Start by exploring Coronado Central Beach, a stretch of gorgeous gold-flecked sand that's near a wide variety of shops, bars, and restaurants. With a backdrop of historic mansions and the world-famous Hotel del Coronado at its southern end, Coronado Central Beach is the perfect place to enjoy spectacular views of the vivid Pacific sunsets. After the sun sets, roast some marshmallows in one of the fire pits or take a stroll along the beach in the moonlight. 
Avoid Long Lines at Cultural & Historic Sites
Visiting Coronado before the summer crowds arrive means you're much less likely to encounter long lines when you want to check out the island's vast array of historic and cultural sites. If you're interested in learning about Coronado's rich history and culture, head to the Coronado Museum of History and Art. There, you'll learn about Coronado's colorful past as well as its relationship to the military and aviation. History buffs will also enjoy touring the Vietnam Unit Memorial Monument and the splendid Sacred Heart Catholic Church.
Of course, no visit to Coronado would be complete without taking a tour of the iconic Hotel del Coronado. Built in 1888, the hotel features a red roof that offers just a hint of the majestic brilliance of its classic Victorian architecture.
Revel in the Relaxing Vibe
Coronado Island's laid-back vibe makes it the perfect retreat if you're looking to escape from the frantic pace of city life. The gracious locals welcome you as soon as you arrive at this slice of heaven on earth, and you'll find it amazingly easy to watch your worries melt away into the breathtaking sunset over the Pacific Ocean. Without crowds of people to maneuver around, you'll be able to enjoy leisurely strolls around the island. Explore the old neighborhoods and marvel at the vintage homes and mansions. You'll also want to check out the Coronado Ferry Landing, where you'll find tons of casual and fine dining opportunities, funky shops, and unique art galleries. 
There's plenty to see and do in Coronado at any time of year, so plan to take your vacation early and reserve your room today at 1906 Lodge. For Coronado visitors who are looking for a perfect seaside getaway with luxurious amenities and the feel of a Coronado Island B&B, 1906 Lodge is the ideal destination. Many of our guestrooms feature private entrances, balconies, spa tubs, wet bars, and cozy fireplaces. Call us today at 866-435-1906 to reserve your room on Coronado Island, just across the bay from America's Finest City.
◀ Go back