Why You Should Vacation in Coronado if You're from Another Country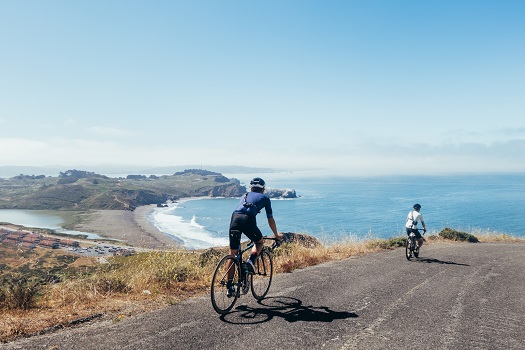 There are many attractions, historical sites, and some of the best beaches and hotel accommodations in Coronado, California, which is why travelers come year after year from all around the world. You can plan a memorable adventure with your family or take a trip with a friend or two. Regardless, there's always something fun to do. Below are some of the reasons you should visit Coronado if you're coming from another country, brought to you by the people who know the island best, the friendly staff at 1906 Lodge. Coronado Island visitors quickly fall in love with our hotel's elegant, romantic setting, which is within walking distance of the island's shops, restaurants, and exquisite beaches.
Fun in the Sun
The beaches in Coronado are spacious, and they're rarely crowded, allowing you to enjoy the beautiful air and scenery without too many distractions. You and your family can spread out your beach towels and soak up the sun or go for some laps in the ocean water. There are also activities you can enjoy while spending the day in one of the popular areas.
Downtown Shopping
There's nothing better than getting access to the latest fashion trends while on vacation. You can take a stroll in downtown Coronado and purchase some accessories from trendy shops as well as various vintage stores. Although books are available via digital platforms and online retailers, there's nothing like visiting an independent bookstore in Coronado, where you can find classic novels and new literature. The Ferry Landing is one of the top waterfront shopping centers in the area, and it has casual eateries, fashion retailers, upscale restaurants, and art galleries.
History & Culture
Travelers come to Coronado from other countries to visit more than a beautiful beach or great restaurants. Many people come to the U.S. to visit historical monuments, science centers, art galleries, and more. Coronado provides various historical establishments to choose from, giving your family time to learn more about the local culture, modern inventions, and future innovations.
Walking & Cycling
Many tourists love Coronado, California, because they can truly relax and enjoy the atmosphere. They love to bask in the fresh air and stroll around the town. While walking, you can join a city tour and learn some fun facts, old stories, and current gossip. Some travelers love to rent bicycles and go along the 15+ miles of bike trails in Coronado, including pathways along the beach, through the downtown area, and more.
No matter what kind of vacation experience you're looking for, you're sure to find Coronado Island is the ideal spot. If you want peace and quiet combined with the enchanting feel of a bed and breakfast, you'll love the elegant comfort and exceptional service at 1906 Lodge. From in-room spa tubs to cozy fireplaces, we can provide you with the perfect relaxing escape. If you'd like to reserve a room at our charming boutique hotel or you need directions to Coronado Island, call us today at 866-435-1906. 
◀ Go back