Why You Should Check Out Coronado's Weekly Farmer's Market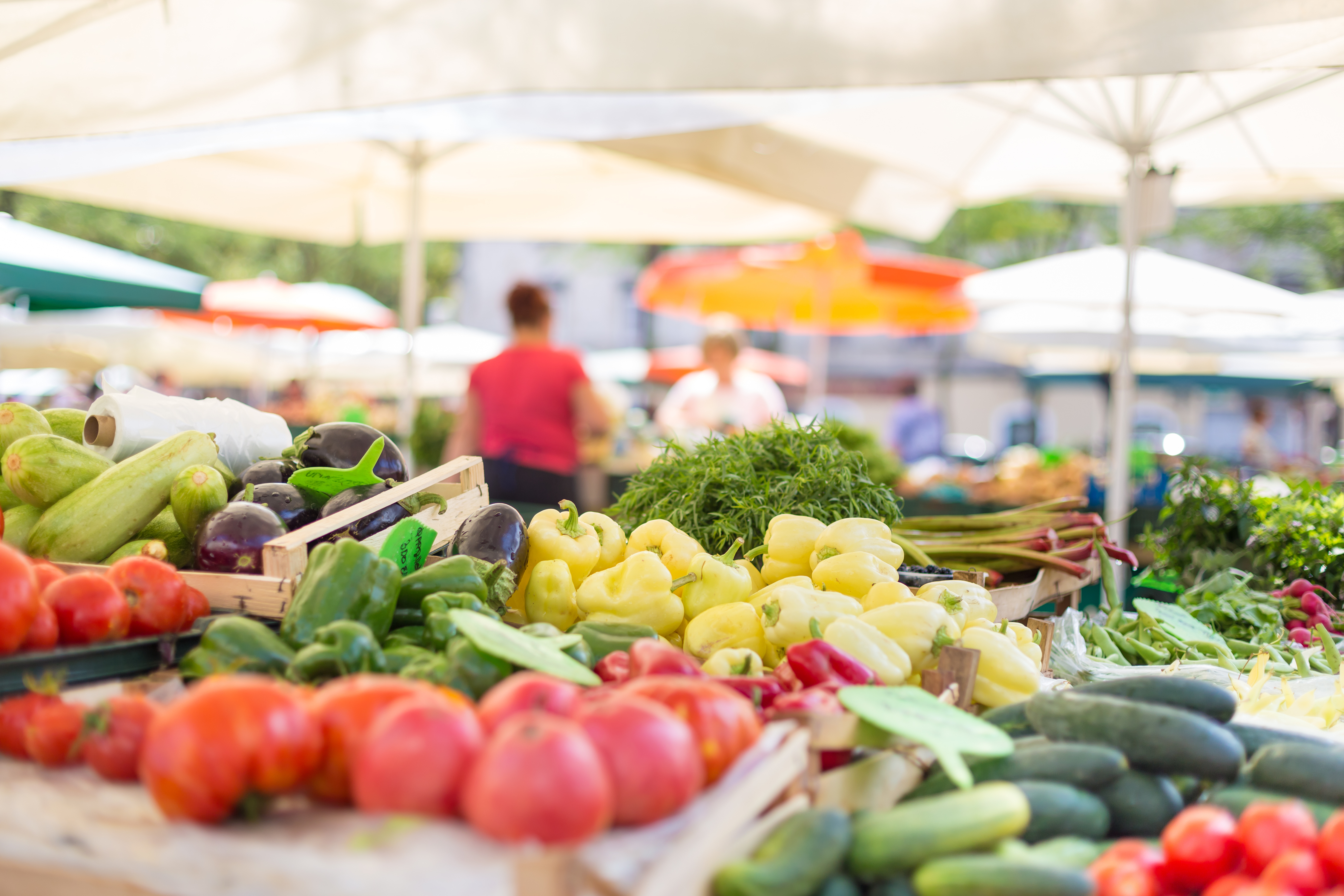 Though Coronado is best known as a tourist hotspot, this alluring seaside village is also a tight-knit community, with traditions that paint a charming picture of day-to-day life in an idyllic oceanfront setting. There's no better example of this than the weekly Coronado Farmers Market, which takes place every Tuesday from 2:30 to 6 p.m. Visit the market to load up on fresh produce, chat with locals, and enjoy a setting unlike any other. Read on to learn why you should definitely add this cherished local tradition to your itinerary, especially if you're a guest at 1906 Lodge.
It's One of the Longest-Running Farmer's Markets in the County
The Coronado Farmers Market has been a staple in the Coronado community for decades, and it's a gem among San Diego farmer's markets. Week after week, it faithfully serves the hungry locals and tourists who browse its stalls. Farmers markets pop up in various neighborhoods throughout the city, but this one has a loyal following due to the freshness of its produce, not to mention the unbeatable location.
A Wide Variety of Fresh Produce
While some farmers markets have a crowded, carnival-like feel, the Coronado Farmers Market is relatively small and simple and sticks to what it does best: delicious produce and beautiful flowers. High-quality items are a given here, since this market is a Certified Farmers Market. That means farms go through a rigorous verification and inspection process, and the produce you purchase comes directly from local farms. With every purchase you make, you're supporting farms dedicated to producing top-notch items.
Friendly Vendors
When you're visiting Coronado, what better way to get a sense of the community than by chatting with the vendors? You can ask questions about their farms, their process, and their produce, while taking suggestions for recipes or the best way to prepare an item. It's these little moments of connection that make the farmers market special, and a much more personal experience than visiting your local grocery store.
Amazing Waterfront Location
Taking place at Coronado Ferry Landing, the Coronado Farmers Market enjoys one of the most scenic settings in all of town. Ferry Landing is where passengers disembark and spill into the collection of restaurants and shops found there. There are restaurants, coffee shops, ice cream shops, boutiques, fast food joints, and even several sandy beaches and walking paths. As you browse the market and check out the surrounding businesses, you'll catch glimpses of the water and the San Diego skyline in the distance. The market adds a bit of bustle, though even on its busiest days it's never elbow-to-elbow.
A Mix of Locals and Tourists
Though locals definitely make use of the market, you won't be out of place as a tourist. A great mix of people comes to enjoy this weekly tradition, including Coronado residents stocking up on groceries for the week and visitors simply taking it all in. If you want to take your time admiring the colorful fruits and vegetables, meandering from stall to stall, you won't be in anyone's way.
Opportunities for a Picnic or Snacking Session
After taking the ferry to Coronado, it's fun to step ashore and find a smorgasbord of treats to form your perfect picnic. Cherries, citrus, cucumbers, tomatoes—if it grows in San Diego County, you can find it here. Grab some fresh fruit and set down a blanket by the sandy beach just off the pier or take a longer stroll to Spreckels Park to enjoy your goodies. Not in the mood to munch? Get some fresh flowers to decorate your room at 1906 Lodge.
Family-Friendly (Free) Activity
It's always a treat to find an activity that can be enjoyed free of cost, especially if you're traveling as a family. There's no fee to enter the Coronado Farmers Market, making it a quick and easy stop to add to your vacation itinerary if you'll be in town on a Tuesday afternoon.
________________________________________________________________________
With inviting rooms and guest amenities like complimentary breakfast, mimosas, and happy hour, 1906 Lodge is a favorite among solo travelers, couples, and small groups. Stay here to be just a 5-minute drive from the Coronado Farmers Market and all the shops and restaurants at Coronado Ferry Landing.
◀ Go back