Do Visitors Need Cars when Vacationing in Coronado?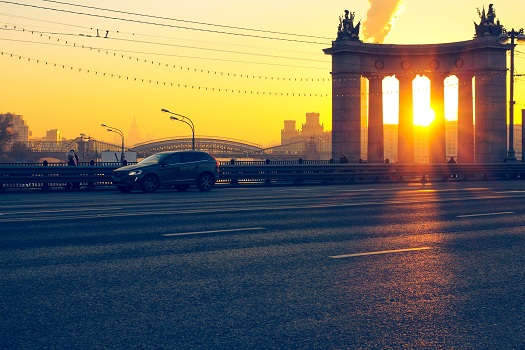 Some vacationers prefer to leave their cars at home for practical reasons. While you can always rent a car locally, it never hurts to know what's possible with walking and other modes of transportation before you look for ride shares or fuel up your own vehicle. Read on for a rundown of what's possible when it comes to getting around Coronado, CA, to determine if you need a car when coming here. The friendly staff from 1906 Lodge, Coronado Island visitors' premier choice for high-quality service and maximum comfort, explain the various transportation options you'll have when you visit beautiful Coronado.
Walking
Coronado is a small coastal city perched on a peninsula linked to San Diego by a bridge. Because of its smaller size and relatively confined area, it's possible to use your own foot power during your stay. If you stick to the Orange Avenue area, you'll have convenient access to:

• Over 50 stores, boutiques, and shops
• The 8-acre Spreckels Park, a community park with picnic tables and other amenities
• An assortment of appetizing dining options for every taste
• The historic Hotel del Coronado
• Centennial Park, a small grassy park over by where Orange Avenue ends
• Coronado Central Beach, which is in front of "The Del
Public Transportation
You can always opt for public transportation while in Coronado. Bus fare each way is $2.50. All-day fare is $6 if you prefer to use this as your main mode of transportation. Directly within this area, there are two buses that regularly run:

• MTS Bus 901 – This bus takes you from Coronado to nearby San Diego, which is a good option if you prefer to explore the city next door.
• MTS Bus 904 – This bus goes along Orange Avenue to Ferry Landing and other local spots directly within Coronado.
Other Transportation Options
Bikes are a popular local way to get around when a car isn't preferred and a break from walking is desired. You'll have no problem finding rental shops in the area. Plus, since the weather here is often pleasant, biking is something you can do during a visit here any time of the year. Some of the local shops include helmets with your rentals. 
When a Car Can Come in Handy
There are some reasons to consider renting a car locally during your stay or bringing your own if you're within driving distance of Coronado. If you have plans to take some day trips or explore further into nearby San Diego, a case can be made for having a car to drive. With day trips, a car gives you easy access to locations that include:

• La Jolla if you love beautiful beaches 
Disneyland in Anaheim if you're coming here for a family vacation




• Julian if you have an appreciation for historic buildings and tasty pies




• Idyllwild if you find scenic mountains appealing




• Tijuana if you want to check out the lively bar scene down south
One of the best ways to enjoy your visit to Coronado Island is to stay in a hotel that's within walking distance of the beach as well as the island's variety of quaint shops and inviting restaurants. If they're looking for the ideal hotel with the quaint charm of a bed and breakfast, Coronado, CA, visitors will love the outstanding service and exceptional comfort they'll find at 1906 Lodge. Coronado Island visitors are pampered in style at our elegant, relaxing seaside getaway. Many of the guestrooms in our charming boutique hotel feature private entrances, balconies, spa tubs, wet bars, and cozy fireplaces. Call us today at 866-435-1906 to reserve your room across the bay from America's Finest City.
◀ Go back