Why a Hotel Makes the Perfect Virtual Office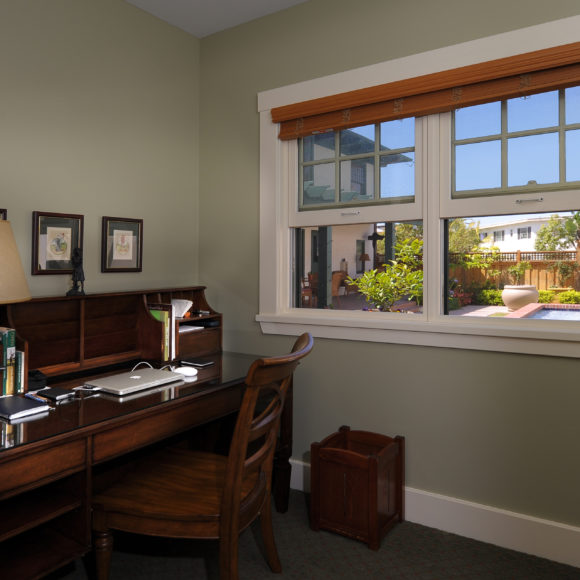 Without a doubt, working from home has its advantages. There's no commute, no need to adhere to a dress code, and no reason to pack a lunch. But if you're feeling a little stir-crazy spending so much time in all-too-familiar surroundings, consider this: a hotel makes the perfect temporary virtual office that saves you from your dull routine. Not only do you get a change of scenery, but you can transform your non-working hours into a true mini vacation in San Diego. If you've never worked from a hotel before, we'll explain why it can be the best virtual office ever.  
You'll be energized by new surroundings
There's something refreshing about switching up your immediate environment once in a while. You get the chance to enjoy new sights and sensations that bring renewed energy and focus to your work day. Whether you work from home in San Diego or elsewhere, consider this: moving your virtual office to a comfortable hotel room gives you a much-needed break from your comfort zone.  
If you opt for a stay at 1906 Lodge, for example, you can read your morning emails on your own private balcony, on our beautiful garden veranda, or even in our sunny courtyard. You'll get a guaranteed mood boost by the sunshine, the birds chirping, and the soft ocean breezes.
You can take your home office to go
When you're working from home, you probably rotate between your desk, the couch, and the dining room table every few hours. But on a working vacation, you have the chance to seek out nearby public places you've never visited before to act as your workspace, including some favorite San Diego attractions and hangouts. For instance, you can connect to free Wi-Fi hotspots in some public parks in Coronado. You'll get your fill of nature and fresh air while crossing some things off your to-do list.
Breakfast is on the house
Making breakfast and coffee is an essential part of the usual morning routine for at-home workers. Good food takes time to make, and when you're in a rush, you might end up skipping breakfast altogether.
You can sleep in a little longer and look forward to a deluxe morning meal when you spend your work day at 1906 Lodge. Our complimentary signature breakfast is served in our lush garden, where it's not uncommon to spot hummingbirds as they buzz around the plants. Fuel your mind and body with a hot entrée prepared by our innkeepers, plus freshly baked goods, yogurt, fresh fruit, juice, tea, and coffee — not to mention complimentary bottomless mimosas.
Taking breaks is more rejuvenating than ever
Sitting in front of a screen for a solid eight hours is no easy task. The most productive workers know that frequent breaks usually yield the best work. When you work from home, it's hard to escape your humdrum surroundings for a break that truly revitalizes you.
When you stay in Coronado, however, you can take out one of our free loaner bikes and cruise the island or hop on a golf cart and take it for a spin. And then, of course, there's Orange Ave, where you can sit down for lunch or indulge in a little retail therapy at one of the local shops. When you really want to stretch out and relax for a while, grab one of our beach chairs and settle in on the sparkly sand at Coronado Beach, named among the top 25 beaches in the United States in Tripadvisor's Travelers' Choice awards. Or soak in magnificence of the Big Bay, boasting water views that will lull you into a peaceful state of mind before you get back to work.


You get hours of enjoyment and relaxation once you're off the clock
That moment when you sign off for the day comes with a huge weight lifted off your shoulders. You're now free to enjoy the remainder of your day. When your work life and your personal life are restricted to your home, it can be hard to think of anything else to do besides donning your pajamas and settling in for a night of TV bingeing.
With 1906 Lodge as your home away from home, you'll find there are plenty of things to do in Coronado in the post-work hours. Inject some fun into your evening at our complimentary happy hour, where you can sip wine and munch on savory small bites. Afterward, walk down to the beachfront and stroll along the water's edge, where you can witness a glorious sunset from one of the most impressive spots in all of San Diego.
—
Intrigued by the idea of making 1906 Lodge your virtual office? Check out our specials and packages, including 20% off when you stay two or more nights from Sunday to Thursday.
◀ Go back